Borrow up to £50,000 and spread the cost of your Magic Touch treatment up to 7 years.
* Check eligibility in minutes
* Check without affecting your credit score
* Choose to borrow from £1,000 – £50,000
Over a decade of finance
Apply online 24/7
* Soft credit check, so it won't affect you credit score.
* Money can be paid out, usually within 24 hours.
* Low-interest rates from 3.4% APR.
* Get a decision in minutes.
* Straightforward process with no hidden small print.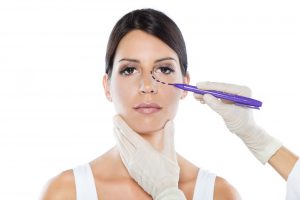 Honest and transparent
Let us be your guide
We'll help you find a personal loan from £1,000 up to £50,000, with interest rates being dependent upon your own financial circumstances. This type of loan is unsecured, which means the loan is based upon your credit score and personal situation. It's not secured by an asset (for example, your home, although secured loans are also available). Get a decision in minutes – we've made it as easy as possible for you to see the personal loans you are eligible for.
Eligibility Criteria
You must be an 18+ UK resident with a clean credit report and sufficient earned income to pass affordability checks in order to apply for an unsecured loan.
Documents Required
Online application form, proof of ID and proof of income (payslips or bank statements) will be required. You will also need to have a valid email address.
Additional Info
If approved for finance, pay-out is usually within 24 hours, although some providers' processes will take slightly longer.
How our process works
* Complete our online application
* Get our decision within minutes
* Sign the paperwork
* Your loan is deposited into your bank account
* We will contact you if there are any questions
Representative example
If you borrow £5,000 over 5 years at a rate of 14.9% APRC fixed, you will pay 60 instalments of £116.26 per month and a total amount payable of £6975.60. This includes the net loan, interest of £1975.60, a broker fee of £0.00 and a lender fee of £0.00. The overall cost for comparison is 14.9% APRC. *The actual rate available will depend on your circumstances, 11.9% Representative APR
Finance my Beauty is a trading style of Global Media International Group Ltd.
Global Media International Group Ltd is an Introducer Appointed Representative (IAR) of Phoenix Financial Consultants Ltd which is Authorised and Regulated by the Financial Conduct Authority. Global Media International Group Ltd (FRN:987687) has been added as an Appointed Representative under Phoenix Financial Consultants Ltd (FRN:539195). Effective date: 18/01/2023​
Global Media International Group Ltd. A limited company registered in England & Wales under company number 14443651 at Empress Business Park, Chester Rd, Old Trafford, Greater Manchester, M16 9EA